The Handle Clamp
The Handle Clamp. A great addition to your tool shed, garage, farm/ranch, or anywhere you need an extra hand.
For more information contact:
SLECTRO COMPANY
309 Spruce St. • P.O. BOX 226 • AVON, SOUTH DAKOTA 57315
www.slectro.com
(605) 286-3221
Lost tools?
Damaged Tools?
Here's the answer.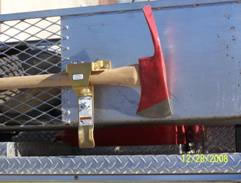 Handy for operators of:
construction equipment
agricultural equipment
trucks and trailers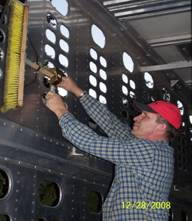 Holds tools such as brooms, shovels, spades, grease guns etc. in position while vehicle is in motion