SLECTRO Company - Since 1994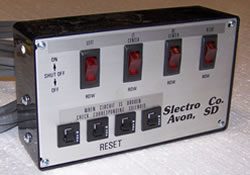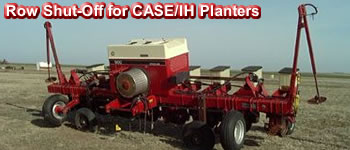 If you have a CASE/IH Cyclo® Planter the Slectro Row Shut-Off is the device you have been looking for. In no-till operations, you can plant without overlapping point rows. You can also plant turn rows in the middle of the field without double planting. It's a simple, field tested device which reduces or eliminates yield losses due to plant overpopulation and saves money on wasted seed, too.
Information needed to get a quote; Series of planter, number of rows and hitch/toolbar configuration.
---
Handle Clamp can be adjusted for tool size, range from 3/4 inch to 2 1/4 inch.
Jaw pressure various with size of tool, with jaw set for 3/4 inch tool there is 88 pounds of jaw pressure, with jaw set for 2 1/4 inch tool there is 53 pounds of jaw pressure.
For Case/IH 800, 900, 950 and 955 Series
GPS compatible
Eight row kit with relay module to retrieve signal from a guidance system with section control.
For more information contact:
SLECTRO COMPANY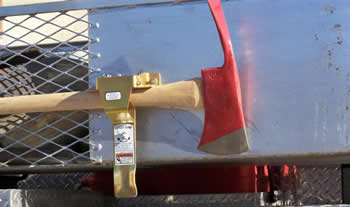 This tool holding device makes a great grease gun holder or broom hanger. Hold a broom securely where you need it. Need a shovel holder or a hammer hanger? The Handle Clamp tool holding device is the solution.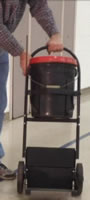 The Pail Tender Bench Stand, Wall Mount, and Site Cart make handling those heavy pails a breeze!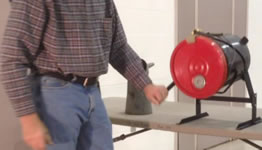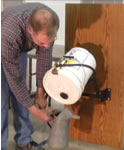 SLECTRO COMPANY
303 Sunset Drive
Beresford, SD 57004
(605) 763-8221
www.slectro.com