Slectro Company's Handle Clamp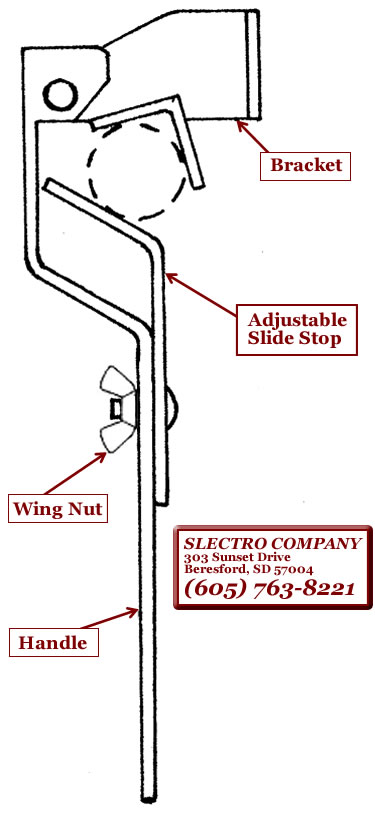 HANDLE CLAMP
Mount bracket firmly on vehicle or equipment.
Loosen wing nut on handle.
Slide adjustable stop to accommodate tool size.
Tighten wing nut on handle.
This is one of those things that really comes in handy. The Handle Clamp will save you lots of time going after the things you left behind. Great on the tractor, horse trailer, combine, or wherever you need to carry just the right tool for the job.
This tool holding device makes a great grease gun holder or broom hanger. Hold a broom securely where you need it. Need a shovel holder or a hammer hanger? The Handle Clamp tool holding device is the solution.
For more information contact:
SLECTRO COMPANY
303 Sunset Drive
Beresford, SD 57004
(605) 763-8221
www.slectro.com